Annuals
At Canadale, colour comes to life. Our greenhouses are full to overflowing with all your favourite annuals, hanging baskets and patio containers. We receive regular shipments from the best growers to ensure the highest quality and selection. Canadale carries an extensive selection of Proven Winner annuals, proven for their top performance and ease of care. So, whether you're looking for alyssum or zinnias or anything in between, you will be sure to find that perfect plant for your garden.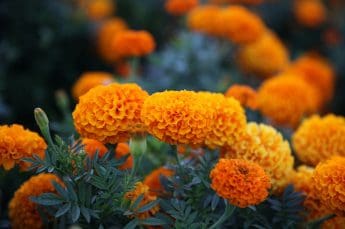 Perennials
Many Seasons of Colour & Beauty

Fresh vibrant plants arrive weekly from the finest growers in the province. In addition, we grow the vast majority of our 2-gallon perennials right here on site! Plus, you can feel confident in knowing ALL of our perennials are neonic-free ensuring the well-being of both your garden and the environment.

Come and browse our large assortment of hostas, ferns, lilies, daisies, ornamental grasses and so much more! Perennials provide years of colour and interest in your garden as they come back bigger and better each spring. Perennial flowers are available in all colours of the rainbow, with an equally diverse range of form and textures. Our friendly, knowledgeable staff will help you choose the perfect plant for the perfect spot in your garden.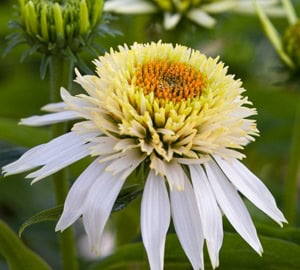 Trees
All great gardens begin with well-chosen trees. Trees add value, beauty, structure and stature to any property. Trees are the backbone of your landscape. They are as varied as nature itself and the choices may seem unlimited. Trees can be tall or small, skinny or wide, have leaves or needles, be green or red or yellow or blue in the summer or all year round, bear flowers or not. Discover the amazing choice that awaits you at Canadale.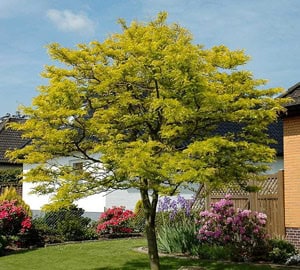 Shrubs
Indispensable landscape Additions:

Canadale is the perfect place to get the premium quality and largest variety of shrubs for your yard. Most are grown right here, on our 110 acre nursery. Flowering shrubs and evergreens are indispensable in the garden as they add structure, colour and year round interest to the landscape. Whether it's an old-fashioned favourite or the latest introduction from Proven Winners, you will be sure to find great choices among our large selection.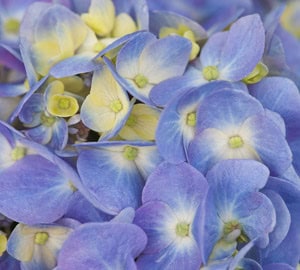 Japanese Maples
Japanese maples are a Canadale specialty. These beautiful trees make up one of the most intriguing groups of trees and are a must for any landscape. No other tree offers such varied colours, shapes, and textures in leaves and bark, and adds such elegant beauty and airy grace to any garden. At Canadale you will find an amazing selection of some of the most unique varieties in every size and budget.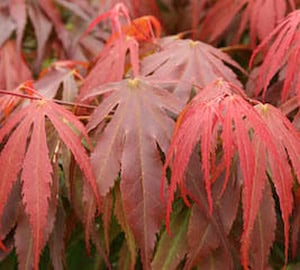 Roses
Add some timeless enchantment to your garden with roses. With colour, fragrance and grace, roses have been a favourite of the ages. Choose from miniatures to huge climbers, from delicate teas to hardy landscape roses, from the heavenly fragrant David Austin's English Roses to the easy care Drift and Knock Out roses. The perfect rose bush is waiting for you in our large selection.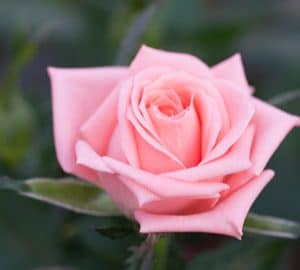 Vines
Add a vertical dimension to your garden with climbing vines. These versatile plants can help hide unsightly elements in the garden and can provide privacy from neighbours. Their vertical growth habit allows them to fit into spots where space is limited. From Boston ivy to wisteria, Canadale has what it takes to take any garden to new heights. The reigning "Queen of the Climbing Vines" is the clematis. At Canadale, you will find the tried and true varieties alongside some of the stunning new varieties from Raymond Everson. Come in and discover something new.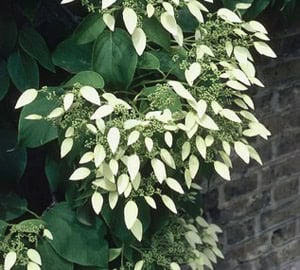 Fruits
Taste the Difference of Home

Nothing could be sweeter than picking fresh fruit from your own garden. Canadale has everything you need to get you started. Choose from our extensive selection of apple, pear, cherry and peach trees. If strawberries, raspberries and blue berries are more to your taste then you will be sure to fine exactly what you're looking for. For those looking for the next best thing, check out the haskaps, goji, elderberries and figs. Canadale has just what you need for your edible landscape.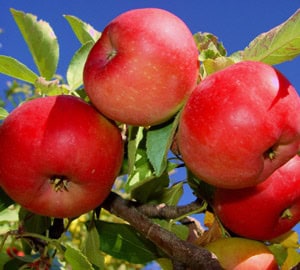 Garden Accents
Add the finishing touches to your garden

Give your garden that stylish, finishing touch to make it truly your own! At Canadale Nurseries you will find unique garden décor and accents that will highlight any space. Add decorative garden stakes, statuary or outdoor art to add some pizazz to your landscape. Whether your style is whimsical or classical, fun & exuberant or tranquil and relaxing, you will find that perfect accent to any garden theme.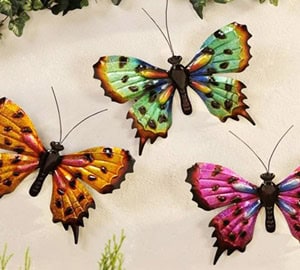 Garden Supplies
It's easy to create a beautiful garden with the right tools and supplies from Canadale. We have everything that you need to get the job done right – soils, mulches, plant foods, pest controls, tools, trellises and plant supports, watering tools and seeds. Add some expert advice from our experienced staff and you will have everything you need for your garden paradise.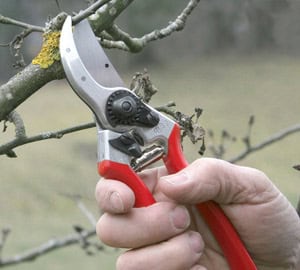 Birding
Bring Nature's song to the garden

Invite birds to bring their songs and movement to your garden. Begin to experience the joy of birding with plants that invite birds or by simply adding a birdhouse, a feeder or a birdbath. At Canadale, we can get you set up to turn your yard into a natural bird sanctuary that you will be able to enjoy every day of the year.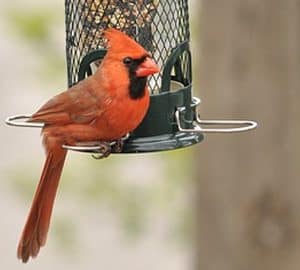 Vegetables & Herbs
And don't forget the cook! Enjoy the tastes of home right from our own garden. It's easy to grow your own nutritious vegetables and herbs. You don't need a lot of space either. A few herbs in a window box, a table-top tomato and a small veggie patch in the garden will ensure a steady supply of flavour for the summer BBQ. Turn-up the heat this summer with some super-hot peppers and other unique vegetables from our extensive selection. With Canadale's help, you will be sure to reap a bountiful harvest from your own garden.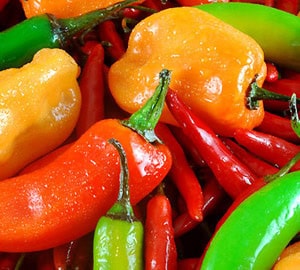 Water Gardens & Features
At Canadale, we offer a splendid selection of locally grown pond plants; like water lilies, oxygenator plants like water lettuce and hyacinths, papyrus, rush, canna lilies and more, perfect for enhancing the beauty of your backyard oasis. Whether you're looking to establish a serene water feature or add a touch of tranquility to your existing pond, we have you covered. Our knowledgeable team is here to assist you in creating a harmonious and captivating environment with the perfect combination of aquatic plants.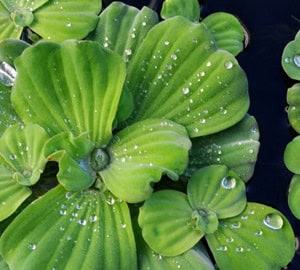 Indoor & Outdoor Containers
Perfect Containers to Suit your Style

Find that perfect container to match your style from among our large assortment of ceramic, plastic and metal containers. Dress up your houseplants before you take them home with a beautiful indoor container. Take your outdoor planters to new heights with the latest styles of durable outdoor pots. Canadale has a great assortment of sizes and colour so you are sure to find that perfect container for anywhere inside or outside your home.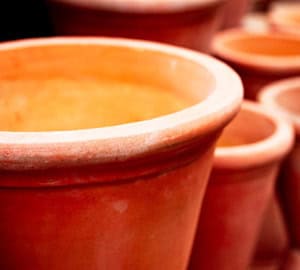 Houseplants & Tropicals
Indoor Colour & Beauty – Essential Home Decor

Bring colour and texture into your home with gorgeous houseplants from Canadale Nurseries. We carry a large assortment of the very best tropical plants. Whether you have a bright sunny window or a dark shady corner, our experienced staff will be able to help you find the right plants. Of course, houseplants are not just for inside the home. Consider dressing up your patio and deck containers with palms, mandevilla or hibiscus to create a tropical oasis in your own backyard.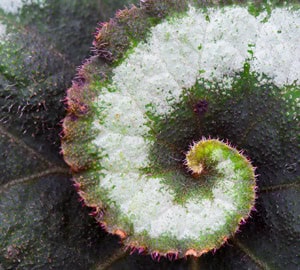 Furniture
Make your garden a truly livable space with outdoor furnishings from Canadale. Select from our assortment of comfortable sofa and chair sets, friendly 2 chair conversation sets, large dining tables and intimate bistro sets. See our indoor display for all our current models. All you need to do is sit back and enjoy.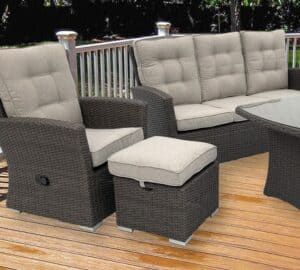 Fall
At Canadale, we are your one-stop destination for all your fall garden needs. Embrace the vibrant colours and cozy atmosphere of the season with our extensive selection of products. From exquisite homegrown garden mums to enchanting asters, flowering kale, sunflowers, and pumpkins, we have everything to adorn your autumn landscape. Complete your seasonal display with our enchanting seasonal planters, squash, gourds, straw bales, and charming scarecrows.

Let Canadale be your partner in creating a captivating fall garden that will leave your neighbours and guests in awe!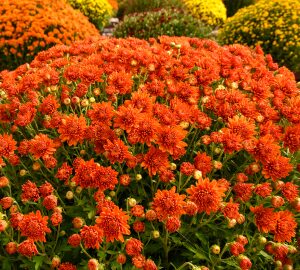 Christmas
Let us inspire you this Christmas

Experience the magic of the holiday season as our greenhouses transform into a Christmas wonderland. You will discover unique gifts and decorations, live greens and trees and an abundance of festive poinsettias – everything to make the season joyous and bright! With so much in store, you will definitely want to make Canadale your new Christmas tradition!

Visit us in November for our family-friendly Christmas Open Houses, featuring pictures with Santa and Mrs. Claus, Live reindeer, Kids club, Charity lunches, decorating demonstrations and workshops and so much more. Check out our calendar of events for dates.