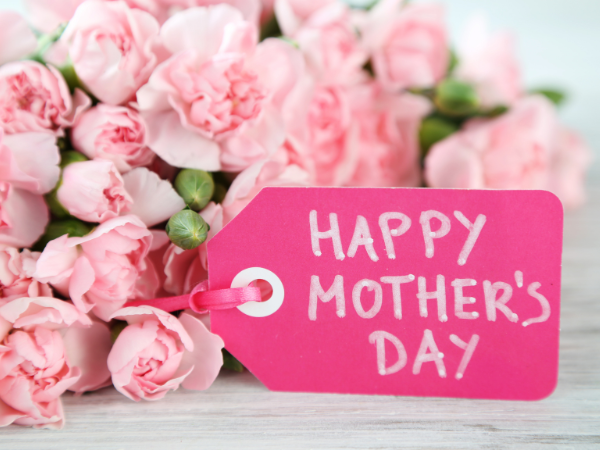 Gift Guide for Mother's Day
Find beautiful plants for Mom this Mother's Day from Canadale.  A beautiful shrub, a majestic tree or an exotic flower. What a wonderful way to show Mom your love and appreciation with a flower as beautiful and unique as she is.  Year after year, these blooming gifts will remind Mom that you remember her in a very special way.  Here are a few of our favourite garden plants and gift ideas that we think you'll love!
Beautiful Trees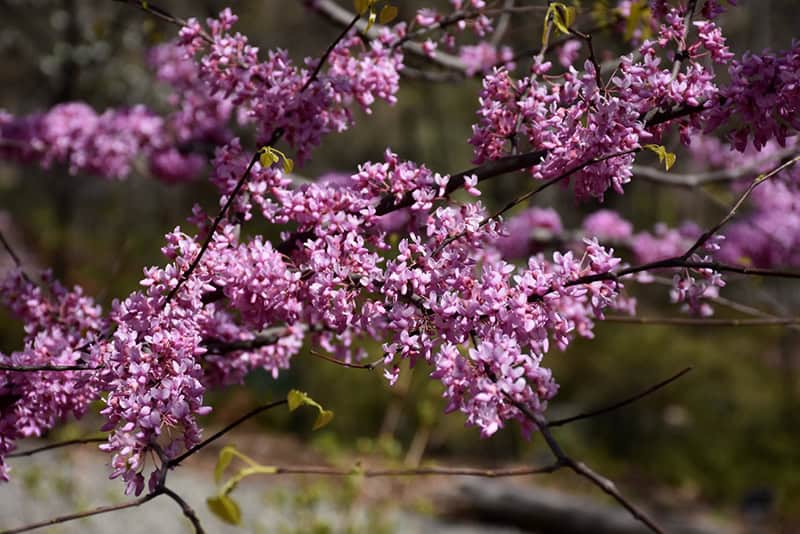 Hearts of Gold Redbud
An incredible gold-leafed redbud! This stunning tree displays a riot of colour in early spring as brilliant lavender-purple blooms appear on bare branches, followed by large heart-shaped spring leaves that emerge red, maturing to gold. Dramatic foliage and early spring blooms make this tree a year-round favourite.  What a colour parade! Prefers full sun to part shade. Eventually grows to 5m high and 4m wide at maturity.
Cherokee Princess Flowering Dogwood
A spectacular specimen tree with a heavy display of large white blooms in spring. Dark green foliage emerges burgundy in spring and turns orange-red in fall. Red berries are produced in the fall. A hardy, reliable, profuse bloomer, Cherokee Princess adds a little magic to every yard in spring.  Prefers well-drained soil and full sun to part shade. Eventually grows to 6m high and wide at maturity. (Note: we have a great selection of flowering dogwoods in white, pink or red if this one isn't quite the right fit for you.)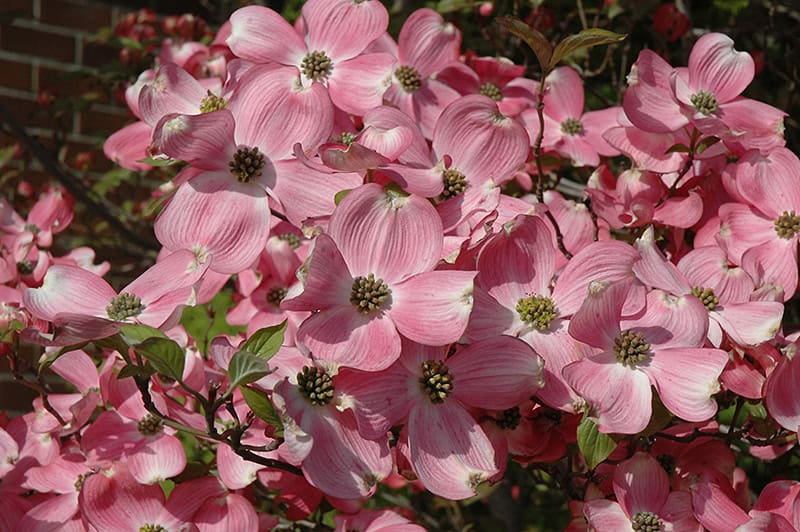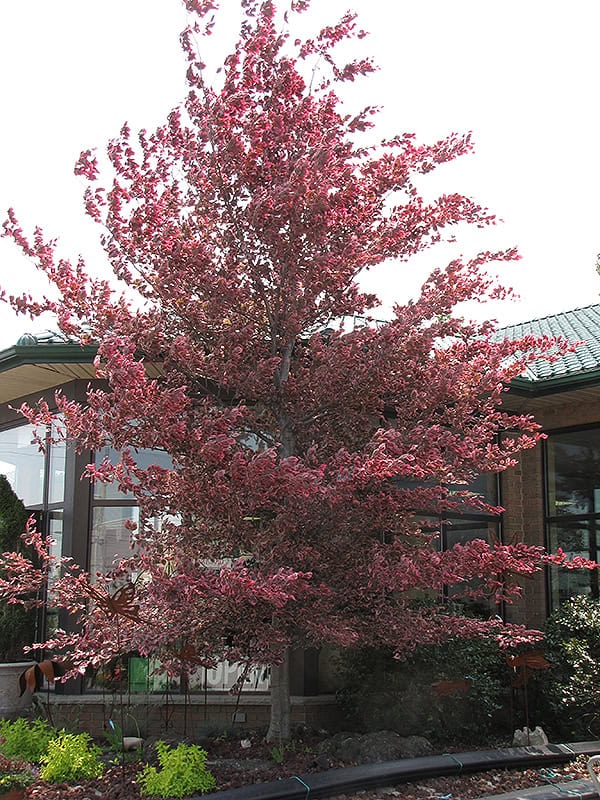 Tricolour Beech
A striking tree with completely unique leaf variegation that comes in shades of green, pink, white and purple. Foliage turns copper later in the fall. A slow grower with a lovely mounding habit, Tricolour beech grows into a dense compact pyramid shape that displays very nicely as a specimen tree in any yard. Prefers a sunny area (but some afternoon shade is often appreciated) and will eventually grow to 10 high and 4m wide at maturity.
Flowering Shrubs
Roses
Roses are a classic for a reason! With beautiful, colourful and often fragrant blooms, these flowering shrubs steal the show in many gardens.
David Austin Roses
David Austin Roses are world-renowned showstoppers! They are very popular and totally unique, with intoxicating fragrances and a wide range of colour options. They add delicacy and charm to every garden and bloom continuously all summer long. They are proven performers of the highest quality and add a real impact in the garden.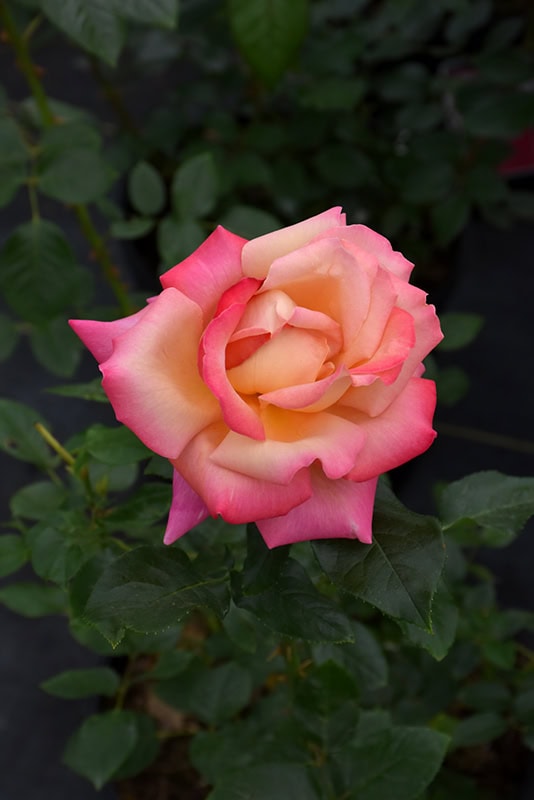 Hybrid Tea Roses
Hybrid Tea roses are a classic in the garden! These beautiful plants are probably the most popular rose available. Individual large flowers bloom on long upright stems, making these roses ideal for cut flowers, and the open bushy habit makes it an attractive and elegant addition to the landscape. Hybrid teas have all the virtues you need in a flower: beauty and fragrance.
Climbing Roses
There's not quite anything like the dramatic impact of colour that climbing roses can create in the garden. Climbing roses produce long, vigorous canes that are flexible and easily trained up a trellis, wall, arbour, pillar, etc. They have luscious blooms that can grow in either large single flowers or in clusters of blooms, depending on the variety. Likewise, they can bloom once a season or continuously, depending on the variety. A vibrant choice when in need of a climber!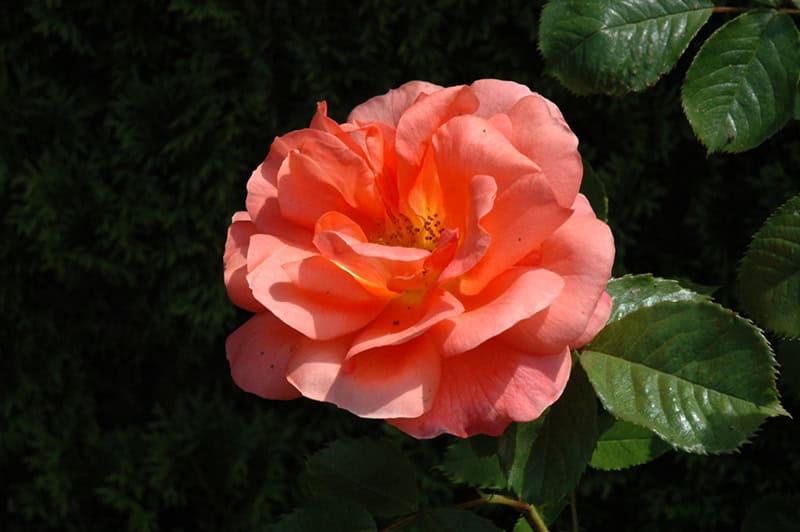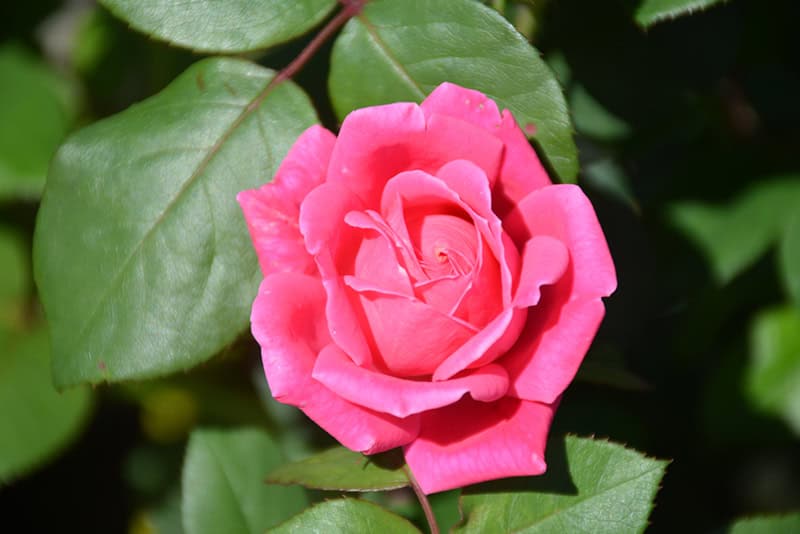 Easy Care Roses
Easy-care roses are selections created to tolerate the Canadian climate more readily. They are also bred to be hardier and disease resistant. When low maintenance is key, this line of roses is a perfect choice. From red roses like Knockout, Double Knockout and Home Run to Orange roses like Oso Easy Paprika, Yellow roses like Oso Easy Lemon Zest and Pink roses like Pink Knock Out Rose, these hardy, easy-care roses come in a rainbow of lovely colours.
Summer Crush Hydrangea
Summer Crush Hydrangea features bold balls of ruby-red flowers with red overtones at the ends of the branches from early summer to early fall. The flowers are excellent for cutting. It has forest-green foliage throughout the season. Summer Crush Hydrangea will grow to be about 1m high and wide and tends to fill out right to the ground. This shrub does best in full sun to partial shade. It grows at a fast rate, and under ideal conditions can be expected to live for years to come.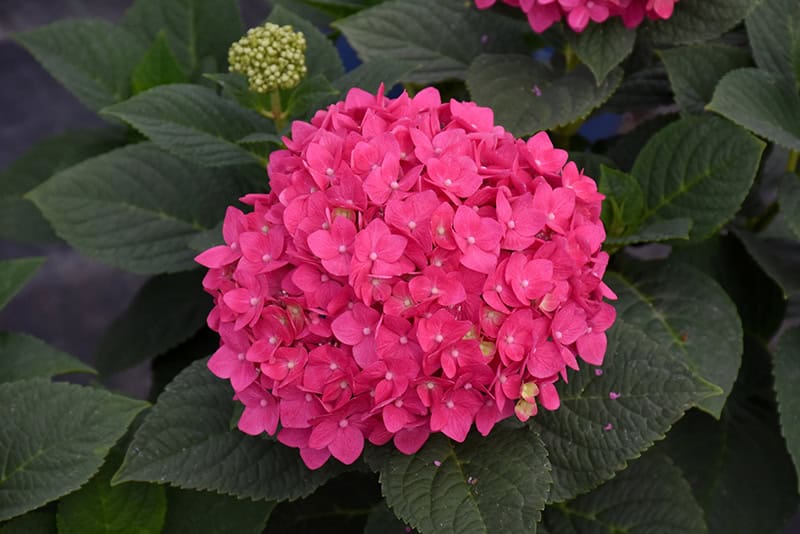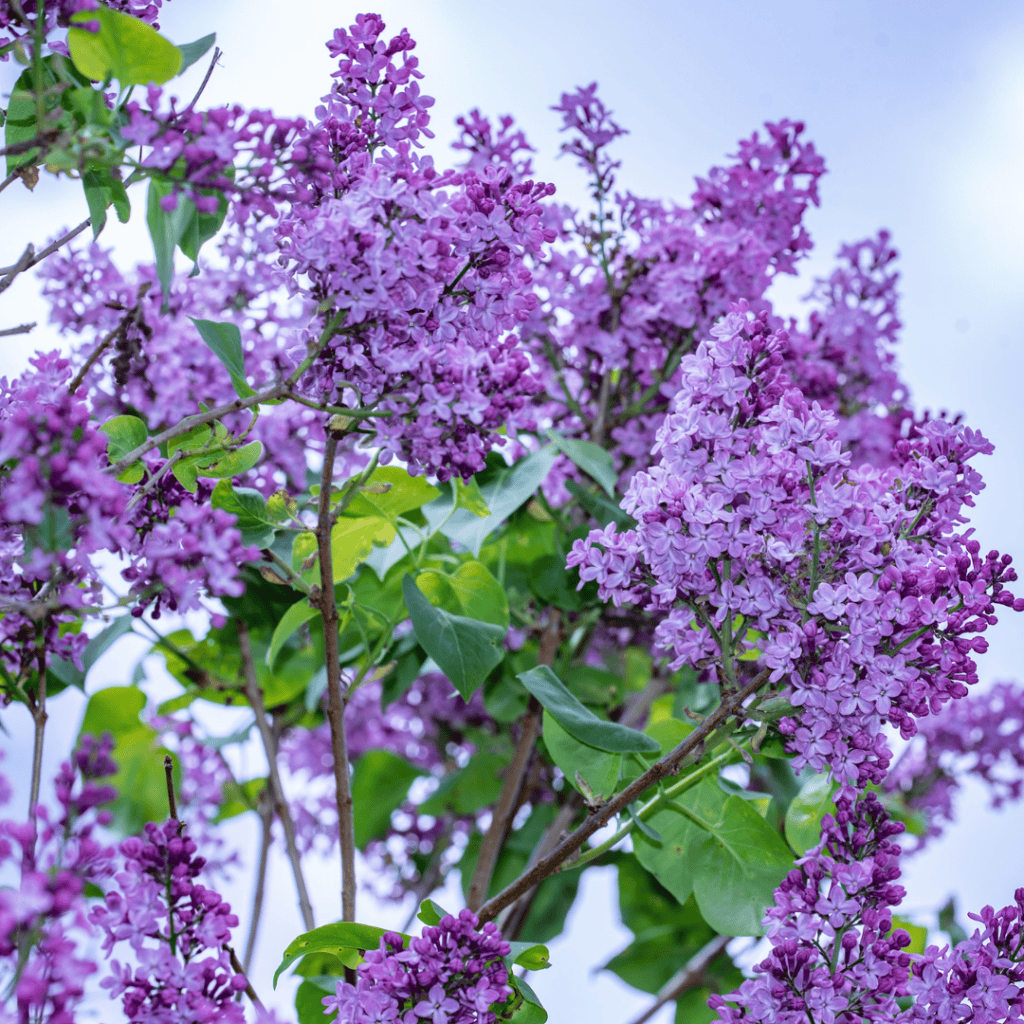 Lilacs
A longtime favourite, the lilac bush is typically grown for its intense fragrance and beautiful blooms. Flowers can range in colour from pink to purple. They can add a good source of shade or privacy when planted as a hedgerow. Lilacs range from dwarf varieties up to 2.5 m tall or larger growing ones that can reach heights up to 9 m. With proper lilac tree care, these lovely plants can last decades in your garden.
Perennials
Iris
The Iris is said to be named after a Greek goddess who rode rainbows. Perhaps this is believed because of the number of colours that Irises come in. The distinctive, showy flowers come in blue, purple, pink, white, yellow, orange and multi-colour. They attract hummingbirds and butterflies and while most varieties bloom in early to late summer, some varieties, especially some bearded iris varieties, re-bloom throughout the whole summer. Irises prefer full sun to part shade and well-drained soil.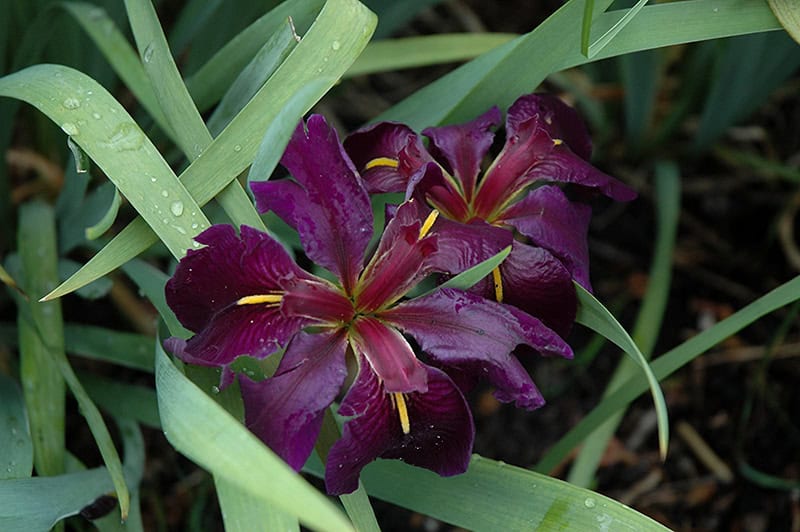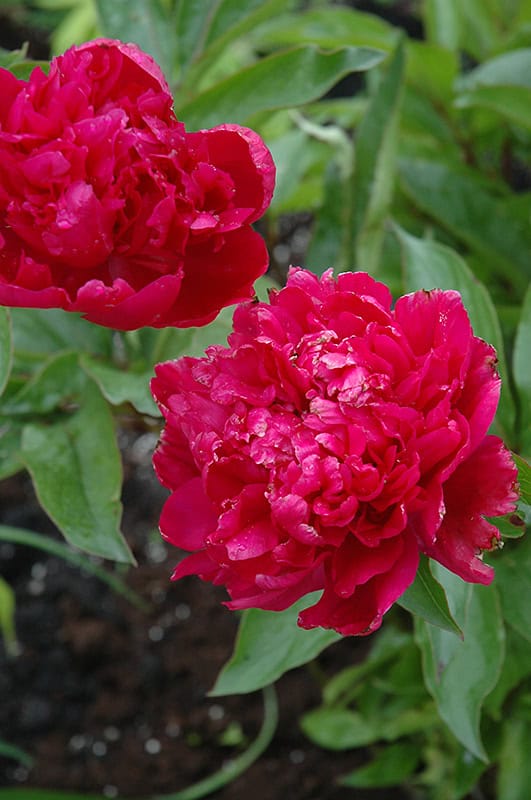 Peonies
Peonies are long-lived plants that continue to grow for generations. They are renowned for their large, colourful, bowl-shaped, flowers and dark green foliage. Flower colours include pink, red, white, orange and yellow, and put on a spectacular show when they bloom from May to June. Plants grow 18 inches to 3 feet tall, depending on the variety. Peonies are easy to grow, low maintenance and can be fairly fragrant. They make stunning cut flowers and prefer full sun and moist well-drained soil. We have a selection of old-fashioned favourites and newer varieties, depending on what you're looking for.
English Lavender
English Lavender has masses of beautiful spikes of fragrant lavender flowers rising above the foliage from early to late summer, which are most effective when planted in groupings. The flowers are excellent for cutting. It has attractive grayish-green foliage. The fragrant needles are highly ornamental and turn coppery-bronze in fall. This shrub should only be grown in full sunlight.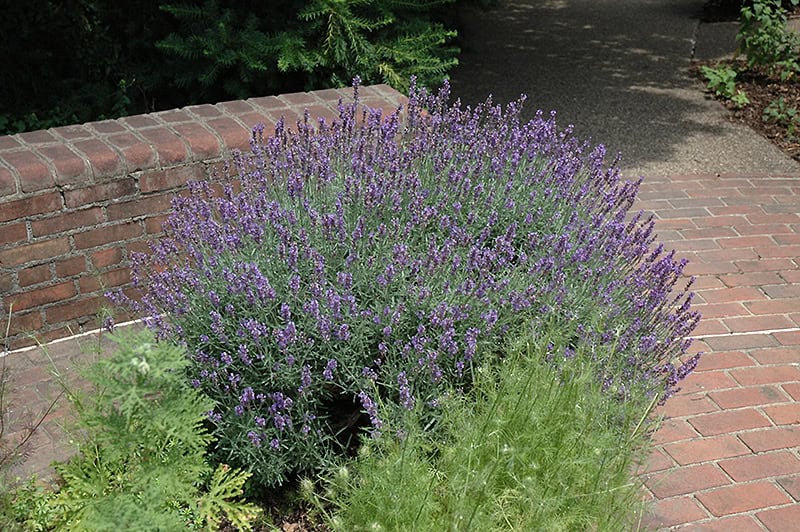 Vines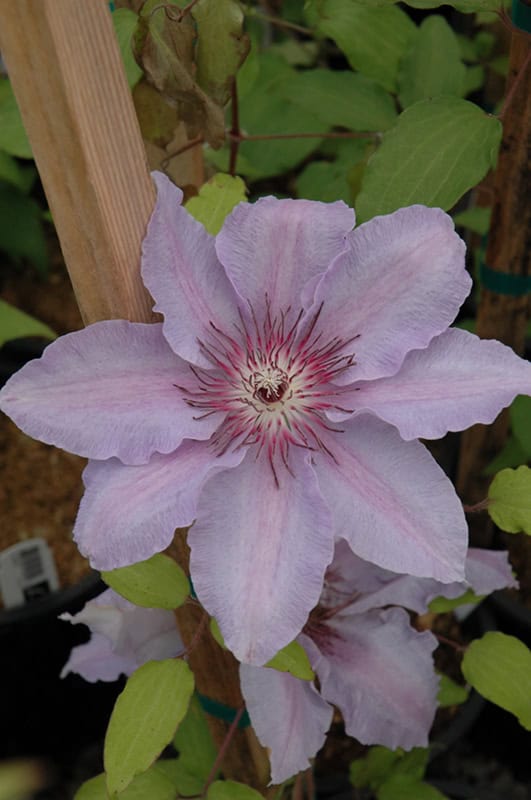 The First Lady Clematis
This spectacular climbing vine produces huge flowers (up to 10") that are silvery lavender-blue with reddish stamens. The striking blooms open with a darker central bar that lightens with age. Twining on natural or manufactured supports, these very pretty vines bloom all summer long and are very hardy. They grow to about 2-3m high at maturity and prefer sun (except on their roots where they prefer more shade or heavy mulch).
Honeysuckle
Like the name suggests, this vine is sweet! A vigorous climber that grows up to 6m at maturity, honeysuckle features clusters of May and June blooming trumpet shaped flowers that come in many colours, depending on variety – rosy-orange, creamy white, soft yellow, and red with orange and yellow touches. The flowers are often fragrant and attract butterflies and hummingbirds. Prefers full sun to light shade and needs a support, like a trellis or fence, to climb.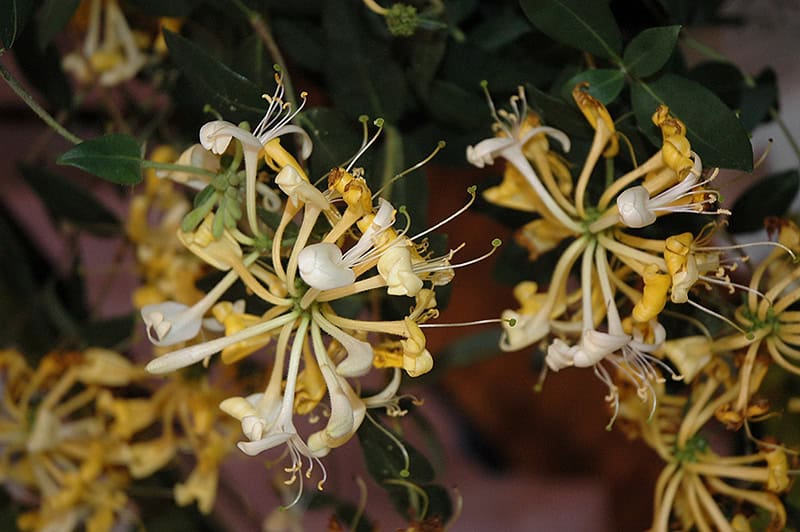 Annuals & Tropicals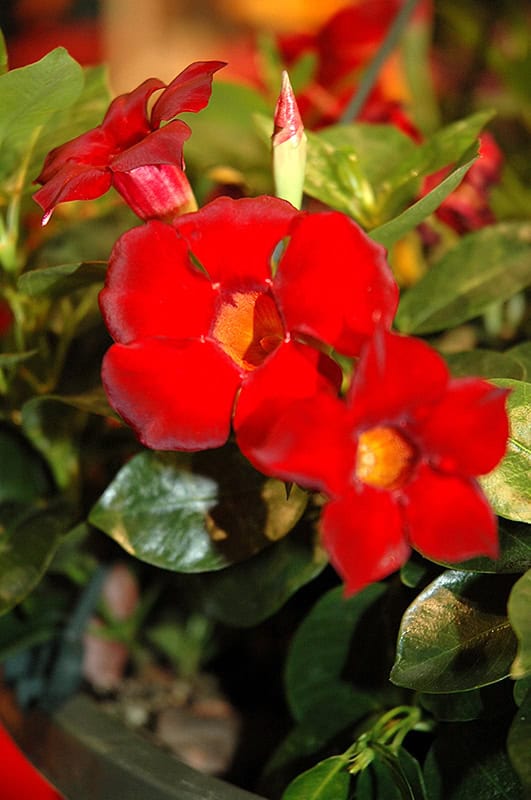 Rio Dipladenia
Rio dipladenias produce beautiful bright blooms and lush foliage yet are hardy enough to thrive in non-tropical climates all season long, from mid-May to mid-October. Flowers come in white, pink and deep red and are a large trumpet shape. They are both the perfect bedding plant and an outstanding accent for hanging baskets or planters. Rios are drought and heat tolerant and very easy to care for! They perform best with 4 or more hours of direct sunlight daily. Available in 1 gallon pot, hanging basket and patio pot. These beautiful bloomers will brighten your patio all summer.
Bougainvillea
Bougainvillea is an incredibly bright type of tropical plant that can be grown as a vine, bush or tree. These beautiful plants boast flower-like leaves that and are covered with vibrant unique flowers from spring to fall. Showy blooms usually come in shades of pink or purple, but can also be found in orange, yellow and white. Bougainvillea is a breathtaking feature in the warm months and need a bright, indirectly sunny location. They can be grown indoors in the colder months and are virtually pest-free and disease-resistant.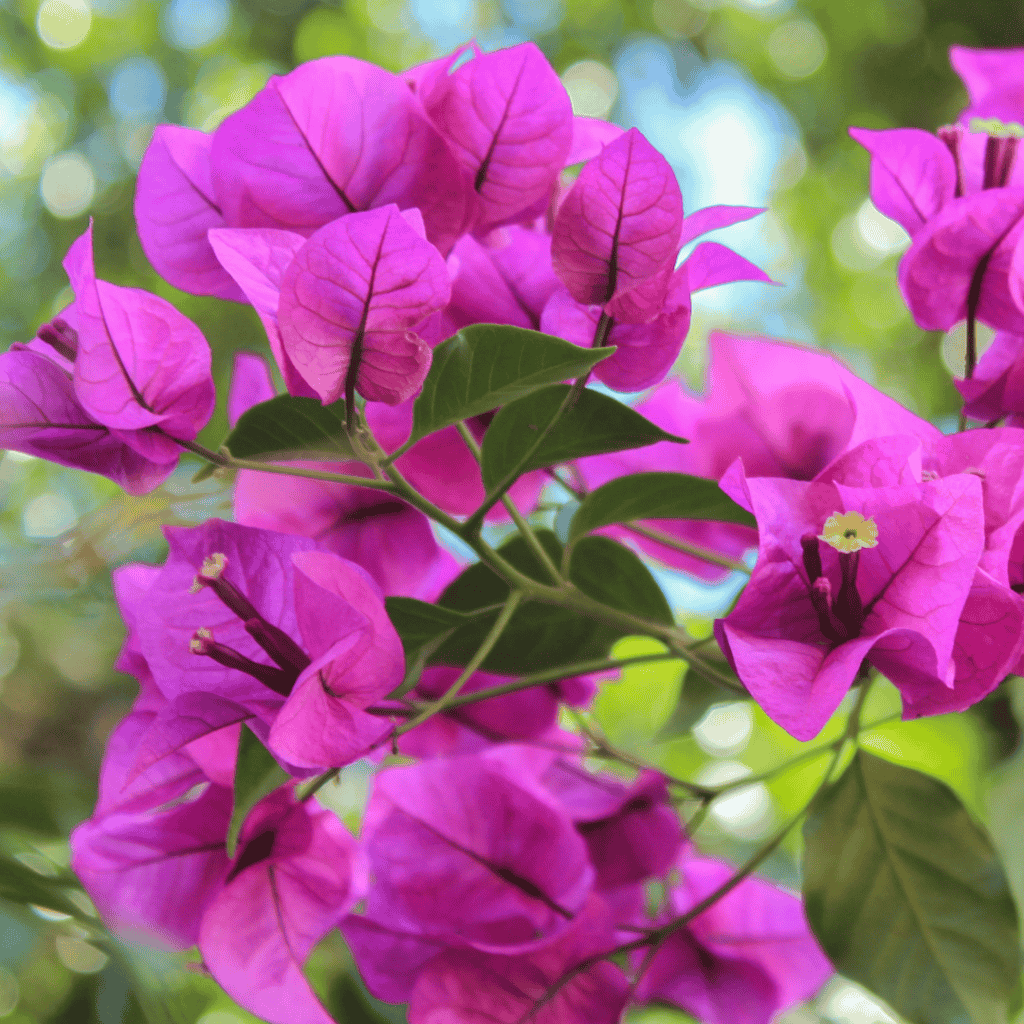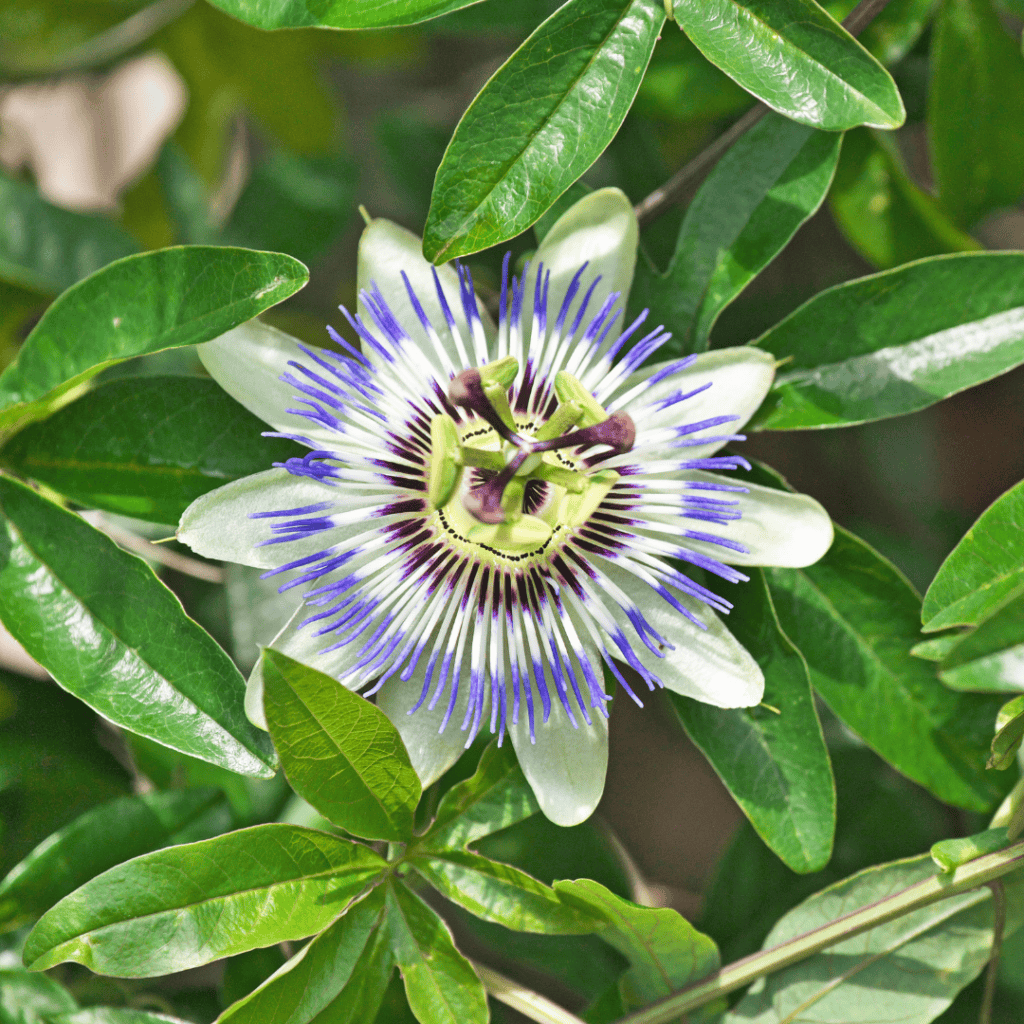 Tropical Patio Trees, Shrubs and Vines
Give Mom a tropical holiday this year…in her own backyard! Nothing changes a patio into a tropical paradise as quickly and completely as beautiful, colourful exotic tropical plants! Choose from a huge selection including the stunning Passionflower vine, the classic Black-Eyed Susan vine, the unique Fuchsia tree, the lovely white Moonflower vine, the magnificent Morning Glory vine, the charming Oleander bush or tree, the gorgeous Hybrid Hibiscus blooms and so many more! Bring Mom in to choose her own exotic blooms.
Dahlias
For a burst of colour in your spring garden, make sure to include dahlias in borders, mass plantings or pots! Dahlias are actually tubers that, when planted, prefer cooler temperatures and lots of sun. They have cheerful spikey flowers that make a bold statement and come in numerous colours and sizes. Dahlias make a wonderful cut flower and last for a very long time in bouquets. They are a great addition to brighten up any sunny garden!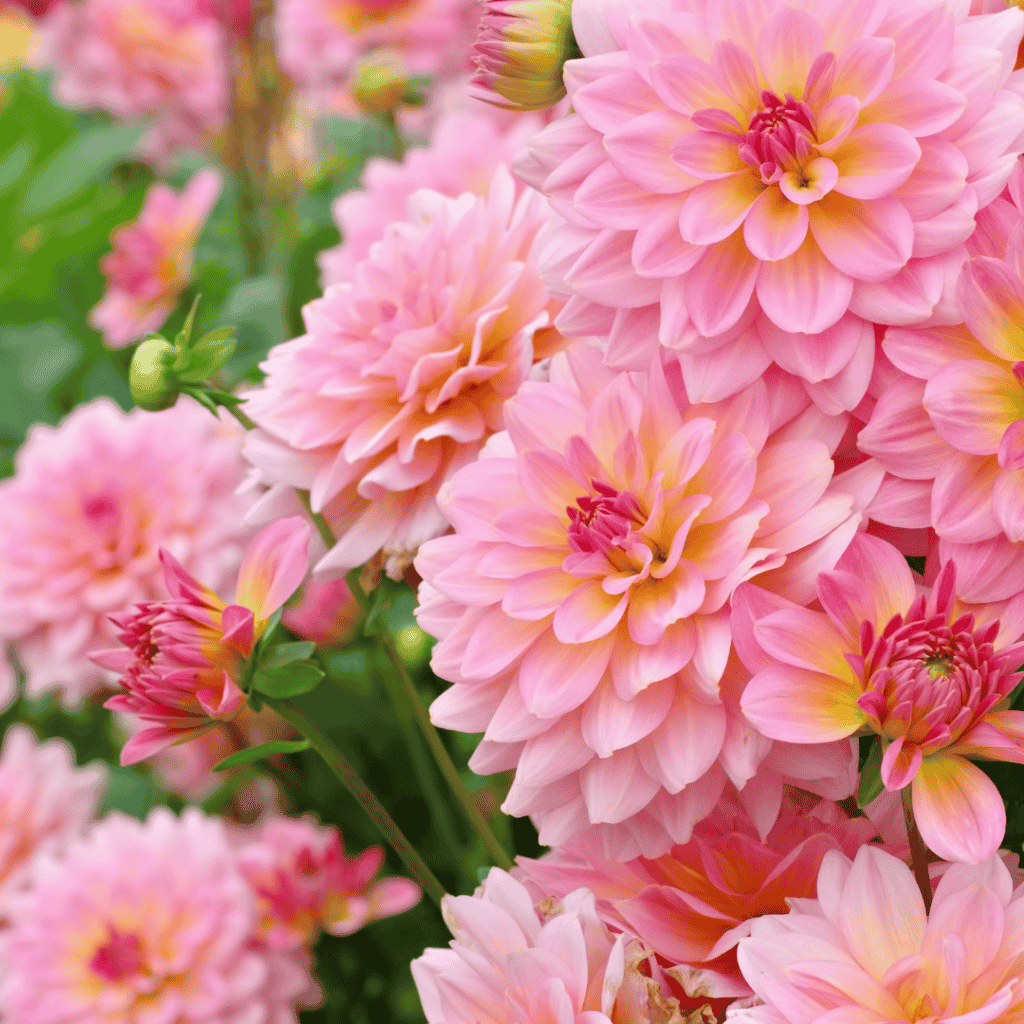 Edibles
What a great way to spend time as a family – growing your own food together.  Cherish the moments you can share while nurturing an easy summer garden that you harvest and bring to your family table. This is a fun educational way to help your children learn 'where food comes from'.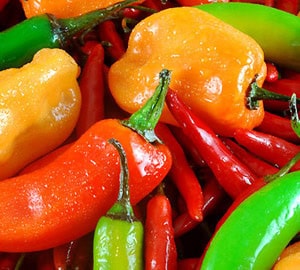 Vegetables
Why not give Mom the gift that nourishes this year? Growing your own veggies has become a very popular trend and for good reason! It's easy and productive, and lots of edibles are very pretty to look at too! Choose from a great selection of organic veggies, Heirloom tomatoes, hot peppers, herbs and much more!
Fruits
Give Mom some fruity goodness for her special day! Many fruit trees and shrubs make beautiful additions to the garden! Choose from a great selection of fruit trees, like the Reliance Peach. Considered by many to be the hardiest peach variety, this ornamental tree produces showy pink flowers in spring, and juicy, red blushed freestone peaches in summer. Also available are smaller fruits such as blueberries, blackberries, grapes, and much more!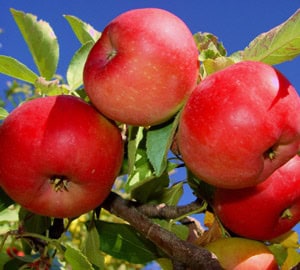 Unique Gifts for Mom
Fashion
Dress Mom up for Mother's Day with a beautiful hat, top, scarf or purse. Many designs to choose from. Great for adding a pop of colour to Mom's day!
Wall Art
While it's great to decorate the garden, don't forget the rest of your outdoor (and indoor!) spaces. Wall art – from canvas paintings to metal ornaments – add colour and style to your life, making your space your own. Choose from a large collection!
Gift Planters
Choose from a huge selection of living floral planters for Mom! Available in multiple colours, we have a great assortment of arrangements that Mom is sure to love.
For the Bird Lovers
For the bird-loving mom, make sure to pick up a hummingbird feeder, oriole feeder and nectar! Once hummingbirds know where to go for dinner, they'll keep coming back! Let mom get friendly with these magical little birds with her very own feeder!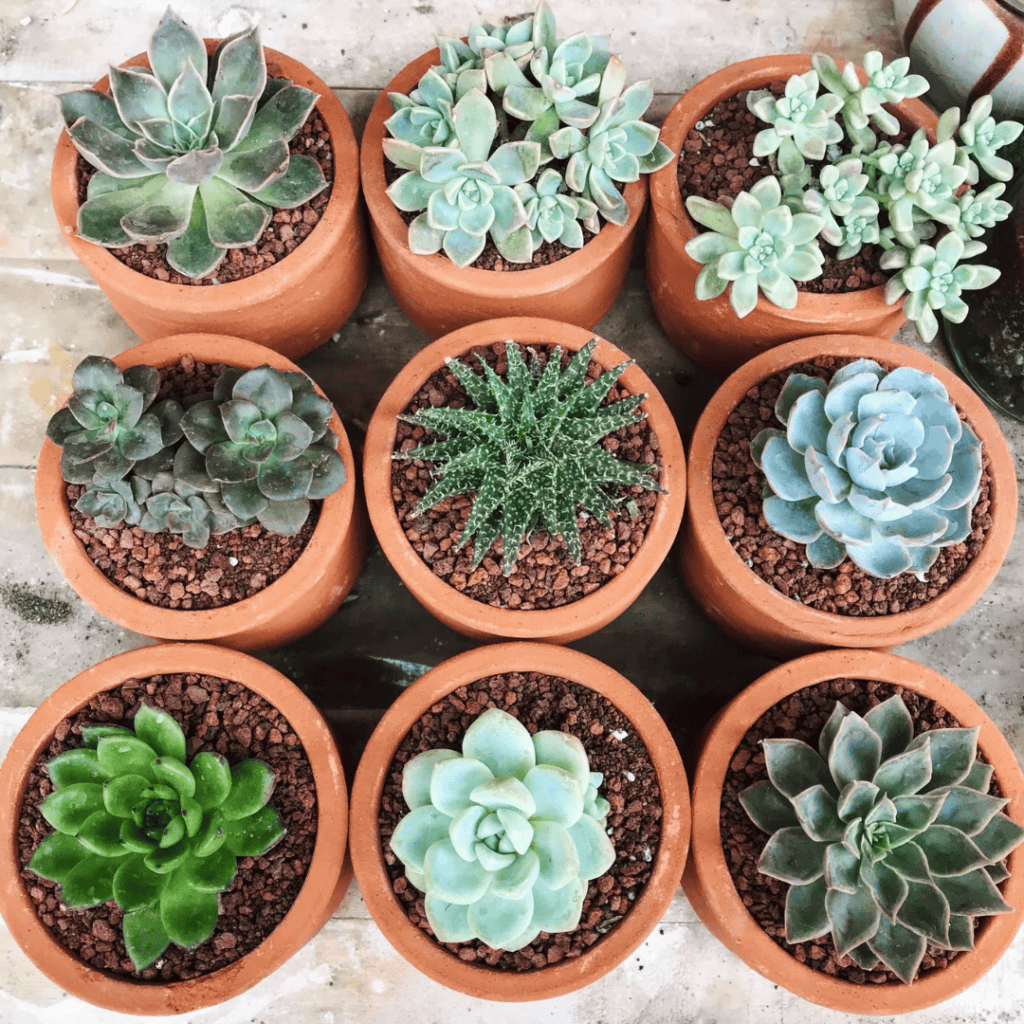 Succulents
Succulents are cute, simple and the perfect addition to any space. They are easy to take care of and come in a variety of different sizes and looks.
A Canadale Gift Card
When you don't know what to get Mom, let her choose for herself with a Canadale Gift Card.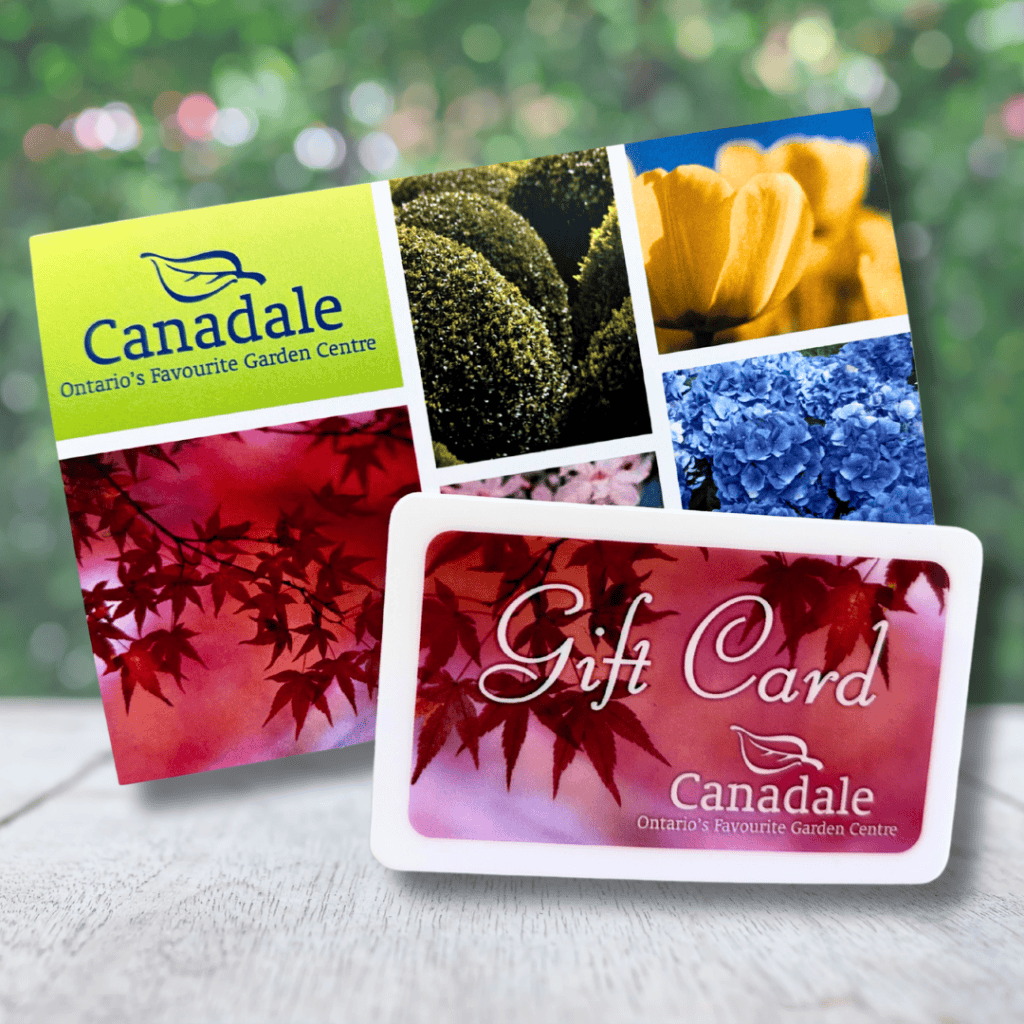 Back to Garden Centre Articles