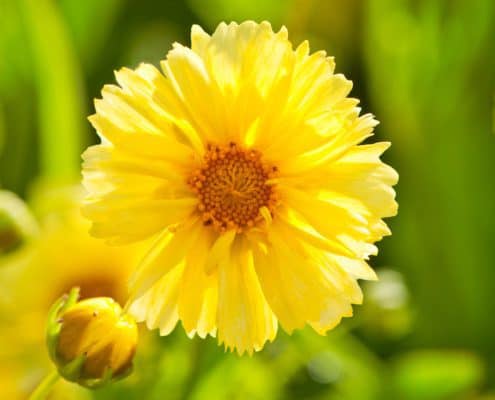 To Do List: August in the Garden
During these lazy days of summer, it may seem like our work in the garden is done, and we can now sit back and enjoy all the hard work we put into our yard earlier in the year. For those gardening die-hards, that would be terrible news! Luckily, there's always something that can be done in the garden. In fact, there are several tasks that should be done now to prepare for the lovely autumn season.
Continue watering your plants. The arrival of cooler weather doesn't mean your trees and shrubs don't need to be watered. They should, in fact, be well watered!
Continue weeding your plants so they don't have to compete for water and nutrients.
Refresh mulch in dry and spare areas of your garden.
Remove diseased foliage now and dispose of it in the garbage. You don't want that hanging around and getting mixed into your fall leaves (especially if you use them as compost or mulch!).
Start pruning summer flowering shrubs as the flowers die off.
Add plants for fall colour (like Rudbeckia, Burning Bush or Boston Ivy).
Label plants, especially those perennials that die back over winter.
Continue to deadhead as needed.
Continue to water and fertilize annuals. Replace tired and spent annuals with garden mums or other fall plantables.
Start planning where you'll plant your spring bulbs and which you'd like to try this year (tulips, daffodils, crocus, etc).
Continue harvesting your vegetables. Keep staking those huge tomato and bean plants. And sow any fall crops you'd like to enjoy (kale, cabbage, spinach, radish, etc).
Pick herbs for use fresh or for preserving. CLICK HERE to learn more about drying herbs.
Aerate and dethatch your lawn. Reseed any bare spots. If it's been a wet summer, it's also a good time to fertilize it.
Back to Garden Centre Articles